So here we are another week. Late this time – far too much to do and not sure when I'm going to fit it all in! Sorry this is brief –
  1. What have you done this week to help get to your goals?
Lose 10lb
– finally weighed myself so have a starting point. Not keeping a food diary but feel I've been good 70-80% of the time. Had one takeaway but no total blow outs. I will see what weigh in day brings. If I'm not happy I'll start on the food diary next week.
Decluttering
– pottering along on this one.
Use the car less, walk more
– still going strong on this. Managed 11,000 steps one day this week. This is very rare for me so I'm happy. Still walking to school.
Make 3 Christmas Presents
– still in the planning stage. Had a mooch around hobbycraft.  Bought a couple of magazines for ideas. Will make a start next week.
Cook 3 recipes from my Greek cookbook
 – not managed any this week but making a cake tonight. Will put photos up when I've done it.
  2. What have you done to make yourself feel fabulous?
Got a good start on the Christmas shopping. We have lots of birthdays leading up to Christmas so they're nearly sorted. I had my eyebrows done (although not convinced!) and finally spent some vouchers that I had for my birthday.  Got these –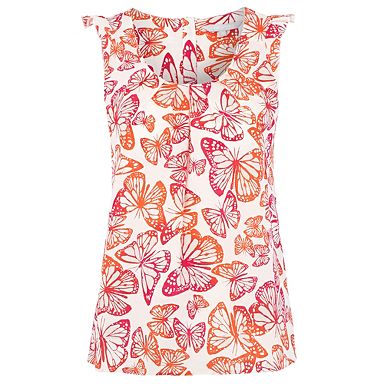 No idea at the moment. Less tired hopefully.
  4. Give us a tip or a fact. About anything, what is something great you've  heard that everyone should know?
You can clean anything with a combination of vinegar, lemon juice and bicarb.
  5. Fun Question: What was your most recent dream that you can remember?
I usually remember my dreams well but can only think of one from the weekend. It was a bizarre brain dump dream where loads of little ongoing things cropped up altogether – a bit of Spooks, a conversation I'd had with Eloise, a bit on the news about geocaching, the fact that Samuel needs a new toothbrush. Obviously all things lurking in my mind that my brain needed to sort out.
Positive picture – the weather here last week has been mad with record breaking tempertaures. On Sunday we went to Steven's Dad for a barbeque and sat in the garden until it got dark. It did not feel like October.  Autumn has come back to us today though but this was the weekend (I do not see the attraction of cramming on a pebbly beach with thousands of others though!)  –